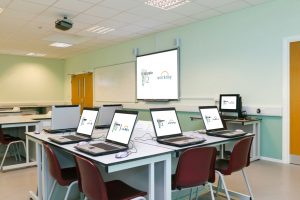 Our Workday implementation will represent a massive change for NSHE and its eight member institutions. Training will be critically important to its success.
We plan to offer a "blended learning" approach that will include:
Instructor-Led Classroom Training offered at our institutions
Web-Based, Video and Self-Guided Training provided through materials from the Workday-provided Toolkit, and also developed based on our users' experiences and feedback during testing
Open Labs that will allow users to receive hands-on guidance and instruction on specific questions or issues they are experiencing while learning Workday
Because of Workday's easy-to-use, intuitive nature, the company advocates "just-in-time" training. Users who participate in targeted, strategically timed training and then quickly and consistently apply those skills within Workday are most successful at mastering it. We will be following that approach, meaning formal training isn't slated to begin until a few months before go-live.