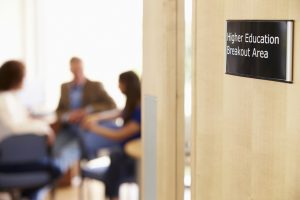 iNtegrate 2 is powered by a diverse Leadership and Project Team. Driving the Project's day-to-day business is a project team of approximately 135 individuals who are a cross-section of our institutions, Business Centers and NSHE. Most were selected for their Finance, Payroll, Human Capital Management or Technical expertise.
The Project is led by the Executive Steering Committee (ESC), which reports to Chancellor John White. The Campus Executives Committee (CEC), composed of leaders from each NSHE institution, provides insight from the campus perspective to the Project Director and the ESC.
Each institution also has named a Campus Point-of-Contact (PoC), who acts as the main Project contact on their campuses and helps organize institution resources in support of iNtegrate 2.
Click on the appropriate links below to learn more about these important groups and the organization of the Project Team.